Description
"I'm very impressed with this product! I tried it on my hand first and tried to smudge it, it didn't! Then I tried to wash it off with warm water and soap, it didn't move!! I was a little scared of actually putting it on my face but it actually looks very natural! It lasted me all day! I'm so excited to keep using it!"
⭐⭐⭐⭐⭐
Gladyce T.
Create natural-looking eyebrows in seconds
#1 SELLING EYEBROW PEN
The OOOVINTM Microblade Pen has transformed over 1,000,000 eyebrows without painful microblading or damaging dyes. This pen is magic for thin eyebrows, covering scars and unleashing the beauty and natural color of your brows.
The unique forked brush fills in your eyebrows with natural-looking water-resistant hair-like strokes that last up to 24 hours. No need to get a microblading, The OOOVINTM Microblade Pen is painless and lasts a long time.

Why this pen will change your beauty
✅  Painless & affordable – no need for painful and expensive microblading.
✅  Real hair-like strokes – apply natural brows in seconds.
✅  Natural colors – the OOOVINTM Microblade Pen is available in four custom made & natural-looking colors including black, dark brown, brown, and grey!
✅  Waterproof and smudge resistant, lasting for 24+ hours while still being easily removable.
✅  Innovative forked tip for realistic hair-like strokes. The OOOVINTM Microblade Pen features a unique brush that is used to create precise hair-like strokes. A quick, safe, and affordable alternative to painful and expensive microblading.
Perfect natural-looking full eyebrows?
We all know how it can feel if our eyebrows are thinning or not as full as we'd like them to be. From now on you can get full eyebrows in seconds! The OOOVINTM Microblade Pen gives your eyebrows a natural touch-up, so you maintain the same result throughout the day! It's waterproof and smudge resistant, that way you don't have to worry about your eyebrows. Your full brows will last extra long.
How to create beautiful, full brows in seconds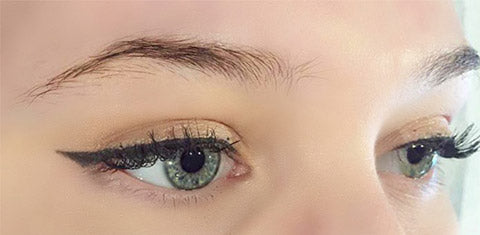 Clean both your eyebrows
Place the pen on the inside of your eyebrows
Draw short hair-like strokes in the direction of your current hairs
Fill in any thinner areas in your eyebrows
Shape the descending part of the eyebrow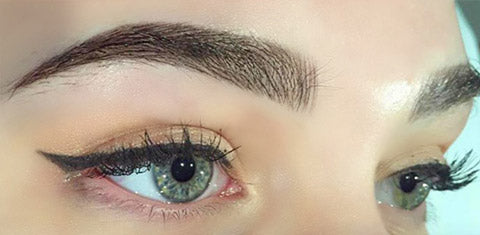 Prevent the ink from drying out and put the cap back on after use. If you think your pen is empty, shake your pen and let it stand upside down for at least 20 minutes. Most of the time it will work like new again!