Description
Love these. I hate going into bathrooms that have no soap and these are the perfect solution!
⭐⭐⭐⭐⭐
Gretchen H.
Never worry about how to wash your hands outdoors!
Clean your hands wherever you are with these paper soap sheets. Just pull out a soap sheet, add water and clean your hands. Whether at work, out shopping, camping, hiking, or fishing, always be able to clean your hands thoroughly and stay safe from filth, dirt and harmful bacteria.
One sheet is enough to clean your hands. Each packet contains 20 little soap sheets and easily fits into your pocket, toiletry bag, handbag, or backpack. Incredibly convenient to have them with you anywhere!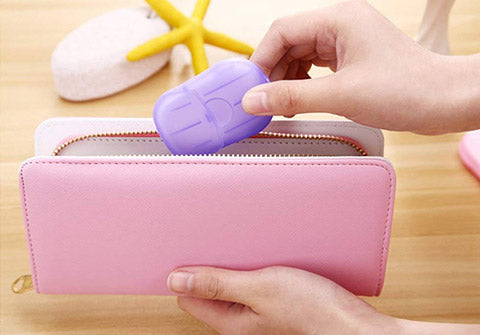 Why these little soap sheets will make your life easier
✅  Safe and gentle for the skin – does not irritate or cause dry skin. Made of natural premium quality and biodegradable material. Pure and safe, without side effects.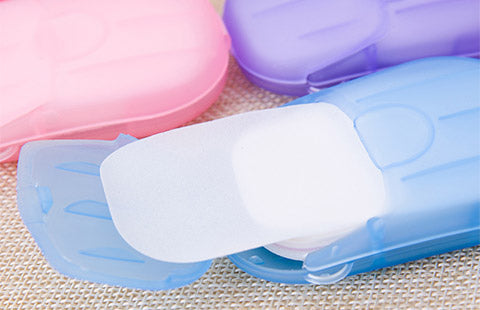 ✅  Convenient, small, and powerful – easy to carry with you, whether you are at home or in an outdoor mall, you'll be able to wash your hands everywhere. Keep them in your purse, or even your car ready for when you're getting your hands dirty.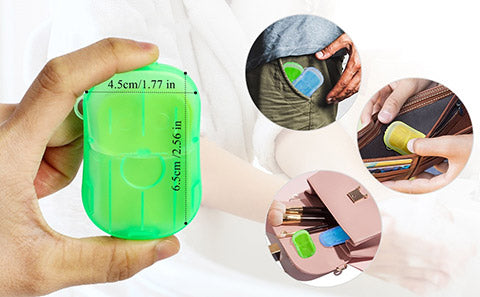 ✅  No mess in your bag – each soap sheet is enough for one handwashing and is dry before use. Zero risks of getting your bag messy with soap from a cracked bottle.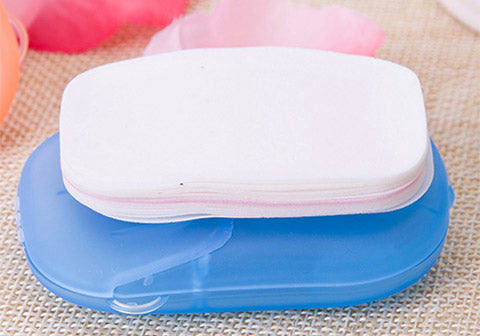 Keep your hands clean
How often haven't we been out and in need of some soap to wash our hands? Most public restrooms don't offer these conveniences, let alone when being on a hike in nature. Not to mention having a burst open liquid soap bottle in your bag making everything messy.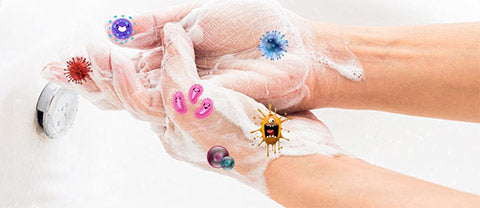 The portable soap sheets from OOOVINTM are small and portable and carry unnoticeable in any bag, pocket, or purse. Add a little water and you have enough soap to clean your hands and protect yourself against germs and filth.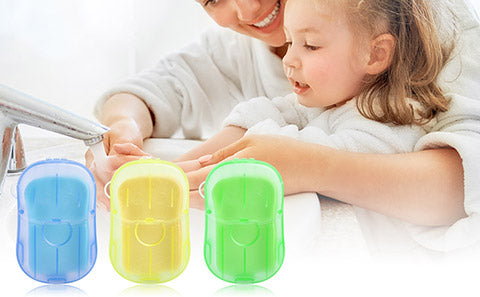 How to use our soap sheets:
Take out a soap sheet with dry hands and put it in one of your palms. Be sure to keep your hands dry when taking a soap sheet, to prevent wetting the other sheets.
Use a small amount of water to wet your hands and the soap sheet.
Gently rub your hands to produce foam and distribute the soap thoroughly over your hands and between your fingers.
Rinse off the foam from your hands with water.